4) Kerkovits Krisztián
From a Hungarian website "Projection viewer" [English version]. Many projections to choose from (including Cahill-Keyes), and variables to enter. Note that "-20" (i.e., 20º W) must be put in the "Optimizer" for a correct division of the the C-K octants in the standard Atlantic profile. But for the Pacific version after this one, use 160 (i.e., 160º E).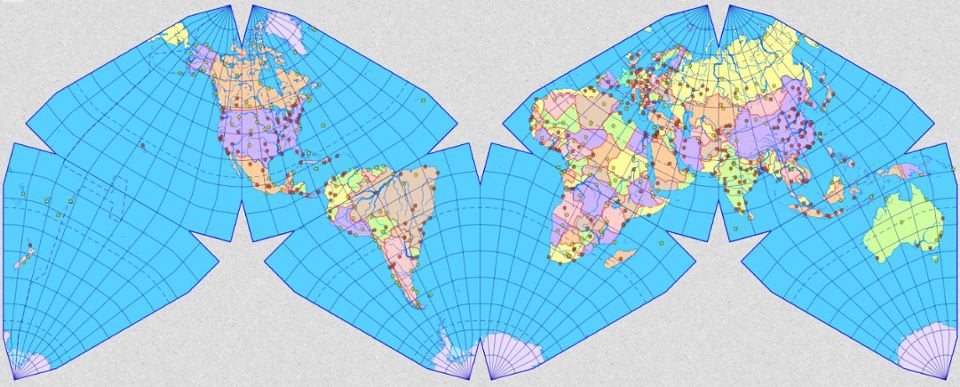 5) Kerkovits Krisztián
GK note: The original website background is speckled grey, as in the first image;
for the Pacific version, my Mac OS 9 Goldberg image handler rendered the background in black,
which I think looks much better.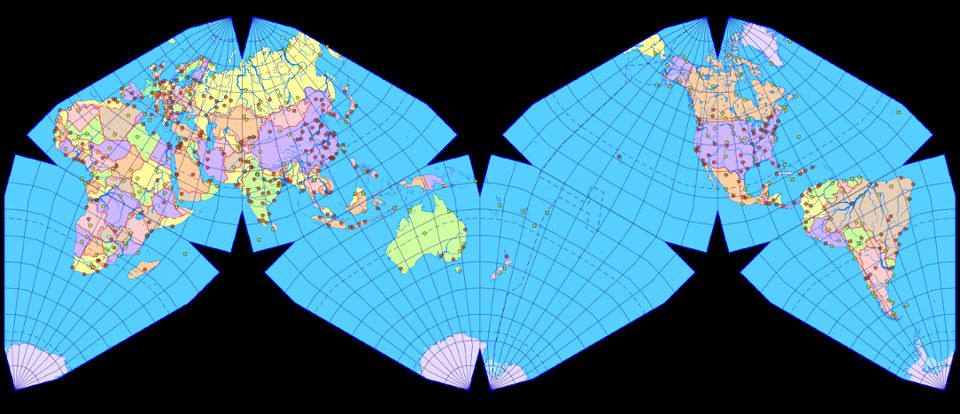 © Kerkovits Krisztián 2016–2018. Reproduction of the source code or the created images only with the permission of the author.