"Suppose They Gave a War and No One Came." (McCall's, October 1966)

Charlotte Keyes was the one who put this phrase into circulation in 1966, borrowing a line from Carl Sandburg 30 years earlier. It appeared on posters, bumper stickers, buttons, in a 1968 Monkees song (YouTube here; lyrics here), and even a 1970 movie title. (And now yields 14,000 results in Google, using the first five words.) As Ralph Keyes explains in his book
The Quote Verifier
(N.Y: St. Martin's Griffin, 2006) p. 239:
"Suppose they gave a war and no one came?" Carl Sandburg's epic poem The People, Yes (1936) included a line that, in a different form, became one of America's best-known antiwar slogans. Sandburg's poem portrayed a little girl who, while watching her first military parade, observes, "Sometime they'll give a war and nobody will come." This thought didn't attract much attention when it first appeared, nor for many years thereafter. In 1961 Scientific American editor James R. Newman wrote a letter to the Washington Post in which he misremembered Sandburg's line as "Suppose they gave a war and no one came?" Writer Charlotte E. Keyes saw Newman's letter and filed it away for future reference. In 1966 Keyes wrote an article for McCall's magazine about her war protester son Gene, using Newman's misrecollection of Sandburg's line as its title. This title soon showed up on a bumper sticker that was held up by news anchor David Brinkley on his NBC newscast. After that the saying caught fire, with little awareness of its origins. It has been misattributed to Arlo Guthrie, Allen Ginsberg, Bertolt Brecht, and others. Some think the saying originated with Sandburg's colleague Thornton Wilder, but no evidence has been offered to confirm this.

Verdict: James Newman's adaptation of Carl Sandburg, publicized by Charlotte Keyes.

Because he is the subject of this article, Gene was reluctant to have it posted on his own website, but agreed with his siblings that one could not omit such a signal contribution of their mother to the antiwar feelings of the Vietnam era.




p.1 of 4:


p.2 of 4: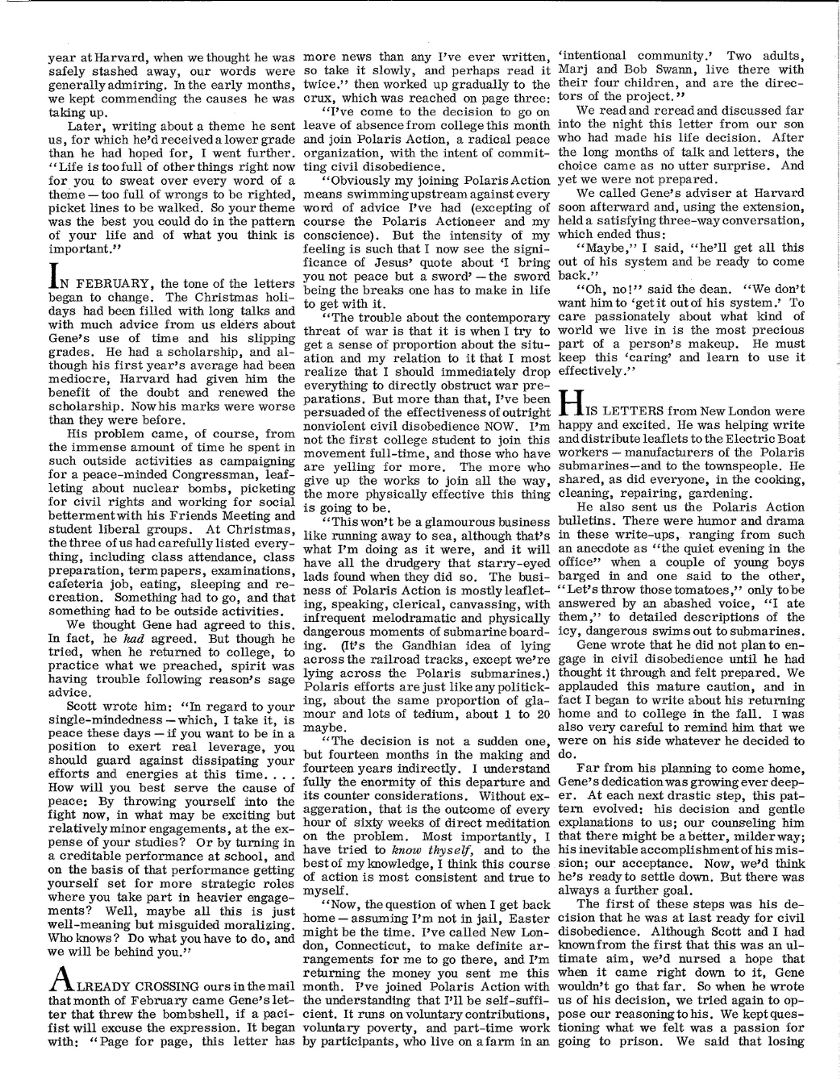 p.3 of 4: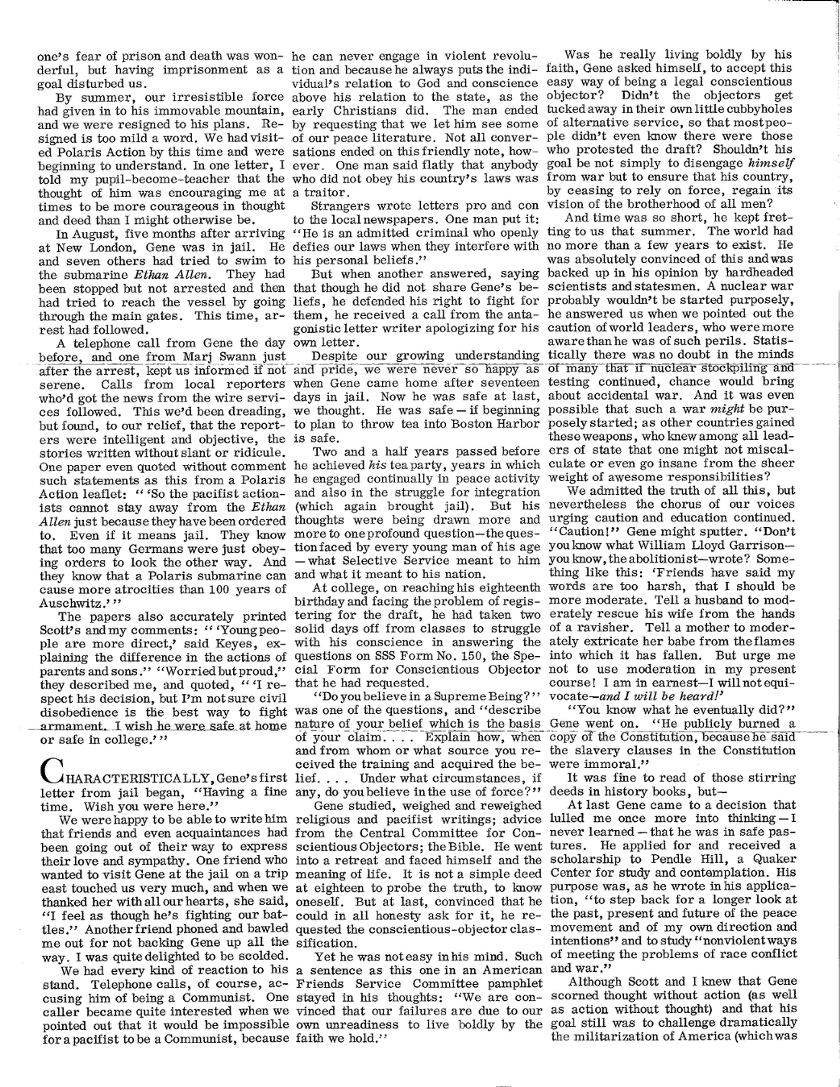 p.4 of 4: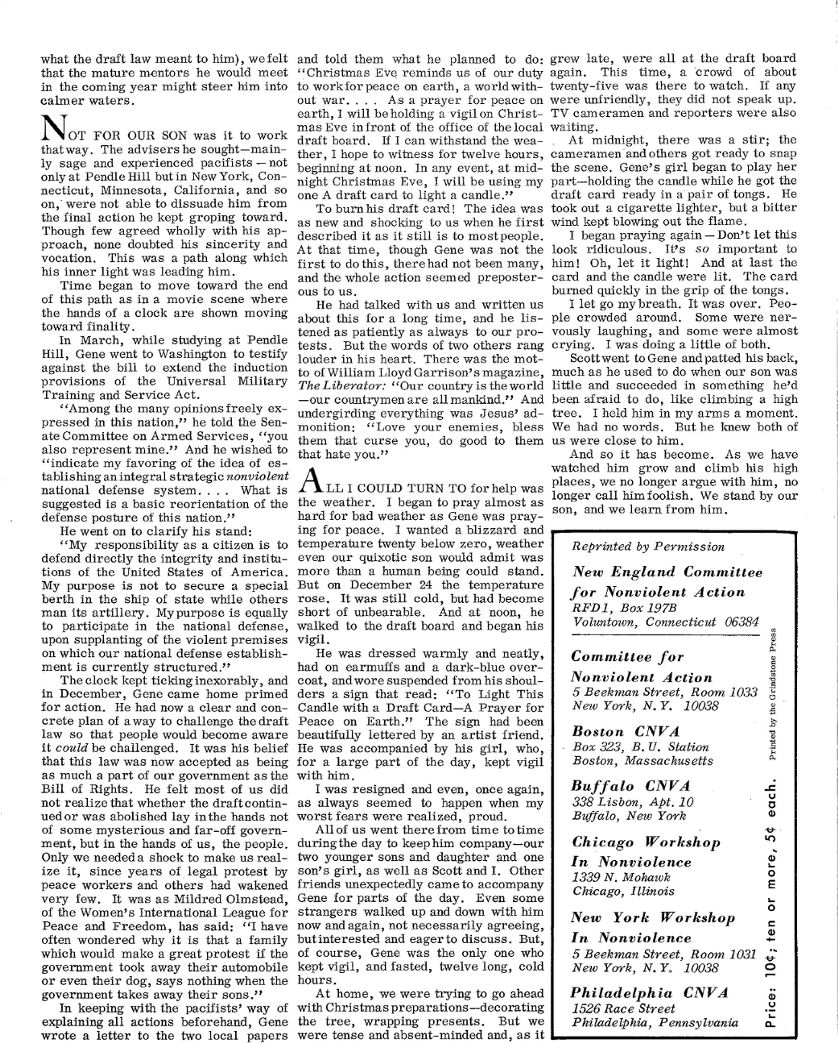 [Above addresses obsolete.—GK]